1.  Brilliant disguise
Every party setting needs a focal point—it's simple to transform your table. Tall, center element decorated to thrill… surround with graphic, bold black and white Designer Pumpkins, florals, and a touch of glam. Candles bring it to light. Captivating.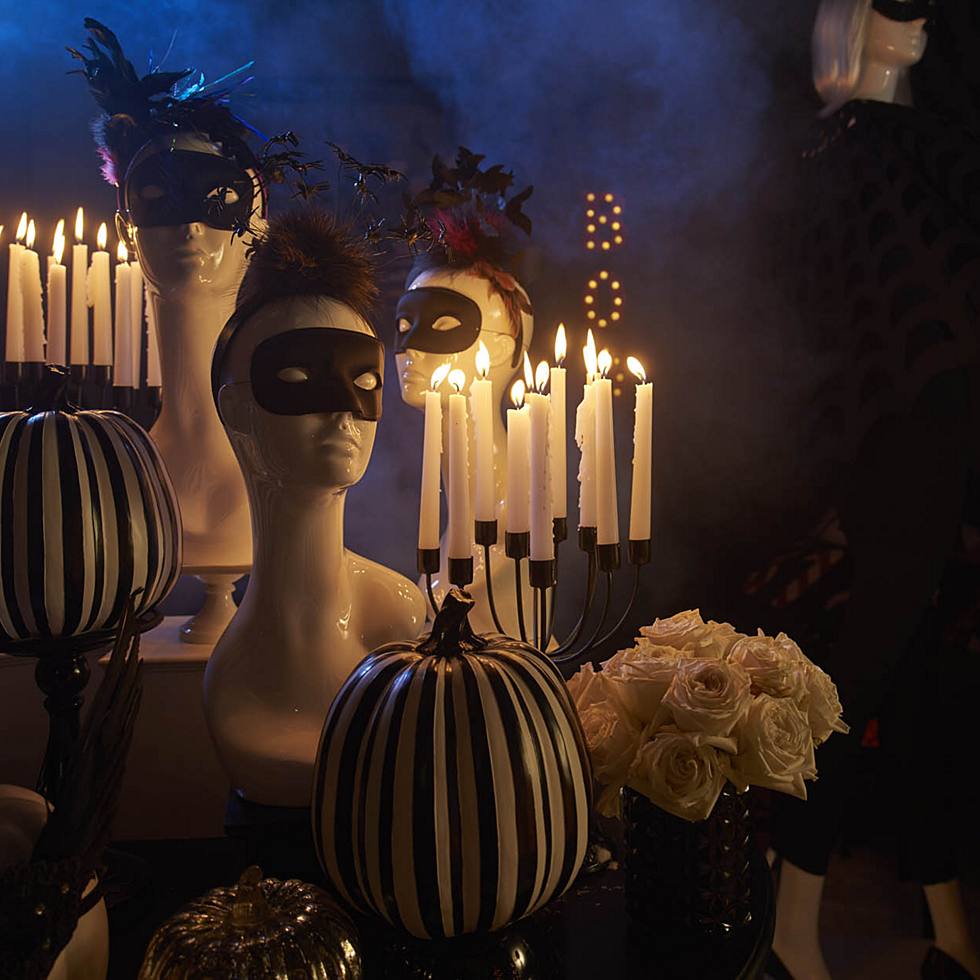 2.  Light magic
Here's where you stir up something on a totally different level. Have fun experimenting: play with shadows, depth, and color-tinted lights. Our Witch Silhouette & Fire and Ice Spotlight are a good place to start. Branch out.